The Oppo Reno6 series is preparing to launch in India next week, but before the fireworks start, the company took some time to describe the design process behind the Reno6's unique exterior.
A big part of it is the "Sparkling Matte finish", which sounds like an oxymoron. This was first introduced with the Reno5 Pro 5G, but after refining the process, Oppo has extended it to all models in the Reno6 series.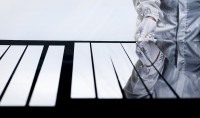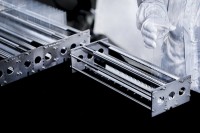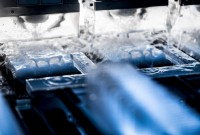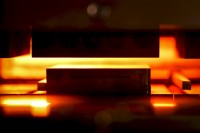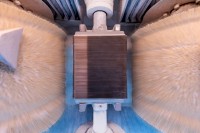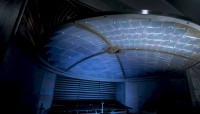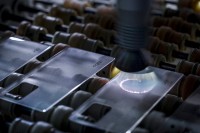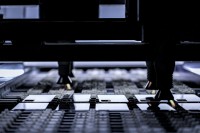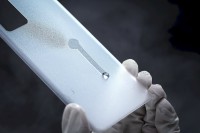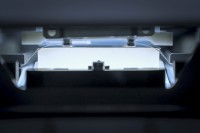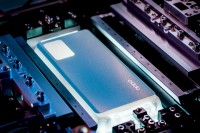 The step-by-step process of creating the rear glass panel for the Reno6 series
What it is is an anti-glare pane of glass that has been etched in a special way that creates a sparkling finish. This is a length process that involves around 50 steps over a 14 hour period, including cutting the glass, forming it to the required 3D shape, ion exchange, etching the glass and more. It's the etching step that is the most difficult to get right.
It doesn't help that the makers need to work in a dust-free environment and do manual checks on each piece of glass between every step. For example, at one step the panes of glass are sprayed with water and observing how water droplets form.
The Sparkling Matte finish is subtle, if you want more visual flair, the new Aurora finish uses an improved Diamond Spectrum process to create five layers, which shifts its color when viewed at different angles. The five layers are: Bullet Texture layer, PICASUS film, a Color film, Fresnel Lens texture and a Reflective Indium coating. The Color film adds blue and green tones to the base color while the Bullet texture enhances transparency.
Beyond the sparkle, Oppo put a lot of consideration into the physical dimensions of the Reno6 series. It surveyed users and discovered that the ideal thickness is between 7 mm and 8 mm, the ideal weight is around 175g. Weight in particular can be counter-intuitive – lighter phone can be perceived as having lower quality, heavier phones feel sturdier, but they shouldn't be too heavy.
Oppo gave frames of the phones a flat edge to improve grip. Also, the new AG glass on the Reno6 Pro 5G has 200% increased hardness, which also improves the durability of the device. The glass is also resistant to fingerprints and stains.

Glass cutting

3D Forming on Reno6 Pro 5G

Deco Film lamination

Anti-fingerprint coating

Plasma cleaning
Oppo will unveil the Reno6 5G and Reno6 Pro 5G for the Indian market on July 14. Besides the colorful new panels, the phones will also come with ColorOS 11.3, which includes a RAM expansion feature, along with privacy and security features.
The new OS version will also bring gaming features ("4D Immersive Gaming Experience" and Game Focus Mode) along with optimizations such as Quick Startup, Hyperboost (v4.1 on the Pro and v4.0 on the vanilla model), plus O-Relax mode and more.
Tasleem Arif, Vice President India R&D, OPPO India said, "At OPPO, it is our constant endeavor to push boundaries and deliver products that stand out. The look and feel of smartphones are very important for users as they begin to identify with them. With the Reno Series, we have redefined smartphone designs with Reno Glow, Diamond Spectrum, and a five-layer gradient process, adding a lot of personality to the devices. We have also built-in performance-enhancing and high personalisation capabilities with ColorOS 11.3 which makes the smartphones deliver a lot more than ever before. As a customer-centric brand, we will also launch a unique customer engagement initiative, 'OPPO Tech Studio Program' as a platform to directly engage with OPPO fans and users."